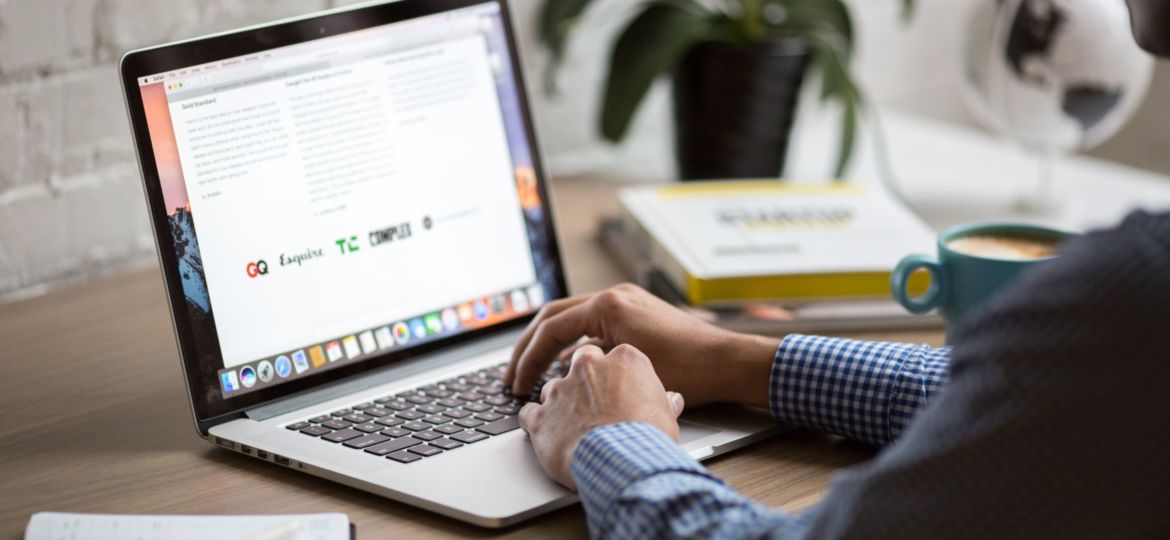 Vērienīgs Eiropas Savienības finansēts projekts REFINE ievieš jaunus risinājumus energoefektivitātes pakalpojumu sniedzējiem
REFINE projektā tiek izstrādāti jauni rīki kā, piemēram, standartizēti līgumi un riska izvērtēšanas sistēma, lai atvieglotu energoefektivitātes projektu finansēšanu
Projektā ir izveidots e-mācību centrs ar mērķi atvieglot un veicināt energoefektivitātes projektu attīstību Eiropā
Pirmdien, 2022. gada 3. oktobrī: Eiropas energoefektivitātes projekts REFINE ir nācis klajā ar e-mācību centru, piedāvājot iepazīties ar risinājumiem, kas vienkāršo investēšanu energoefektivitātes projektos, kuros tiek izmantota refinansēšana. E-mācību centrs ir paredzēts gan energoefektivitātes pakalpojamu sniedzējiem, gan finanšu iestādēm, gan arī gala patērētājiem jeb iedzīvotājiem, uzņēmumiem, kā arī publiskā sektora pārstāvjiem.
Eiropas zaļais kurss un Renovācijas vilnis ir nozīmīgas Eiropas Komisijas iniciatīvas, kas nosaka dalībvalstīm energoefektivitātes mērķus. Renovācijas viļņa mērķis paredz 35 miljonu neefektīvu ēku renovāciju līdz 2030. gadam, jo 85%-90% no esošajām ēkām vēl joprojām tiks ekspluatētas vismaz līdz 2050. gadam. REFINE šo mērķu sasniegšanā sniedz nozīmīgu ieguldījumu, jo projektā izstrādātie rīki palīdz ne tikai standartizēt energoefektivitātes projektu finansēšanu, bet arī veicina tāda finansēšanas modeļa pieejamību, kas var nodrošināt straujāku energoefektivitātes tirgus izaugsmi.
REFINE projektā tika konstatēts, ka pievilcīgu finansēšanas iespēju trūkums energoefektivitātes projektiem ir viens no galvenajiem šķēršļiem stabila Eiropas Savienības energoefektivitātes tirgus attīstībai. Līdz ar to arī radīts e-mācību centrs, kas ir pieejams bez maksas ik vienam, lai vairotu zināšanas par šiem projektiem, kā arī izpratni par projektu specifiku un līdz ar to arī riskiem, kā arī demonstrētu, kā šādos projektos darbojas refinansēšana un kādēļ šāds finansēšanas veids ir izdevīgs. E-mācību centrs ietver dažādus mācību moduļus, videoklipus un interaktīvas e-grāmatas, kas ir pieejams 10 dažādās valodās, tai skaitā arī latviešu.
Projekta partneri arī veicina BEEF (Building Energy Efficiency Facility) jeb ēku energoefektivitātes fondu veidošanu vairākās Eiropas Savienības valstīs. Tā ir privātā sektora iniciatīva, kuru Latvijā pašlaik īsteno uzņēmums "Latvian Building Energy Efficiency Facility" AS (LABEEF), ko ir dibinājis REFINE projekta partneris Funding for Future B.V. LABEEF ir vērsts uz daudzdzīvokļu, sociālo mājokļu un sabiedrisko ēku visaptverošu renovāciju finansēšanu, nodrošinot veselību, drošību un komfortu, ko garantē enerģijas ietaupījumi. Līdz ar to arī Latvijas kontekstā ir svarīgi, ka tiek izprasts refinansēšanas modelis, tādēļ Funding for Future ir lepni par izstrādāto e-mācību centru un ir pārliecināti, ka tas vairos ne tikai izpratni, bet arī pieprasījumu nākotnē.
Par REFINE projekta jaunāko sasniegumu stāsta projekta koordinators Klemenss Leutgēbs (Klemens Leutgöb), Austrijas Enerģētikas un vides tehnoloģiju inženierzinātņu biroja e7 izpilddirektors:
"Esam gandarīti par REFINE e-mācību centra atklāšanu, kas ļaus energoefektivitātes tirgus dalībniekiem apgūt un pielietot refinansēšanas konceptu energoefektivitātes projektos. Tā kā Eiropa ir saskārusies ar ilgstošas enerģētikās krīzes risku, mūsu piedāvāto instrumentu, tostarp refinansēšanas, finanšu modeļu un juridisko līgumu izmantošana veicinās lielāku ieguldījumu apjomu energoefektivitātes projektos. Tas, savukārt, palīdzēs sasniegt Eiropas Savienības mērķus klimata jomā. Pateicoties šiem rīkiem, iespējams efektīvi optimizēt energoefektivitātes projektu finansēšanu un veicināt Eiropas energoefektivitātes ekosistēmas izveidi turpmākajiem ieguldījumiem."
REFINE e-mācību centra materiāli ir veidoti balstoties uz projekta partneru veikto tirgus izpēti vairākās Eiropas Savienības dalībvalstīs un pieredzi sadarbībā ar dažādām organizācijām t.sk. finanšu institūcijām, kuras finansē energoefektivitātes projektus. Tie ietver arī informāciju par esošajiem energoefektivitātes projektu refinansēšanas instrumentiem Austrijā, Čehijā, Beļģijā un Latvijā. Veiktie pētījumi apliecina, ka pastāv augoša interese par finansēšanas modeļiem, kas veicina energoefektivitātes tirgus izaugsmi un piedāvā energoefektivitātes pakalpojumu sniedzējiem risinājumus, kas ātrāk pārvērš ilgtermiņa ieguldījumus naudā, tādējādi ļaujot atmaksāt parādsaistības un uzsākt jaunus projektus.
Lai iepazītos ar REFINE e-mācību centru, seko saitei – https://refineproject.eu/e-learning-centre/
Lai iegūtu un apskatītu citas projekta publikācijas, tostarp projektu refinansēšanas iespēju novērtēšanas sistēmu un standartizētus līgumu noteikumus, seko saitei – https://refineproject.eu/refine-publications/
NOSLĒGUMS
Lai iegūtu papildu informāciju, lūdzu, sazinieties ar:
ldaly@carrcommunications.ie / +353 87 317 1992
Vai
linda@carrcommunications.ie
Redaktora piezīmes:
Par projektu REFINE
REFINE ir Eiropas Savienības finansēts trīs gadu ilgs projekts, kurā piedalās 11 partnerorganizācijas no vairākām Eiropas valstīm, kam ir pieredze refinansēšanā un energoefektivitātes projektu jomā. Projekta mērķis ir nodrošināt finansējuma pieejamību energoefektivitātes projektiem Eiropā, līdz ar to arī veicinot energoefektivitātes tirgus attīstību Eiropas Savienības dalībvalstīs. Projekts ir saņēmis finansējumu no Eiropas Savienības pētniecības un inovāciju programmas "Apvārsnis 2020" saskaņā ar granta līgumu Nr. 894603.
Sekojat projektam REFINE Twitter – https://twitter.com/refine_project un LinkedIn – https://www.linkedin.com/company/refine-project/. Skatiet projekta iepazīšanās video – https://www.youtube.com/watch?v=UpRbQEEjvUc.
REFINE e-mācību centrs: Moduļi
Ievads energoefektivitātes pakalpojuma tirgū
Energoapgādes pakalpojuma līgumi
Energoefektivitātes līgumi
Energoefektivitātes pakalpojumu finansēšana
2. Modulis
Refinansēšanas instrumentu izmantošana energoefektivitātes pakalpojumu finansēšanai.
  3. Modulis
Rīki energoefektivitātes pakalpojumu refinansēšanas atbalstam.
Energoefektivitātes projektu refinansēšanas modeļi
Refinansēšana projekts REFINE kontekstā
REFINE projekta kontekstā ar šo terminu tiek saprasts modelis, kurā energoefektivitātes pakalpojumu sniedzējs pārdod un refinansēšanas iestāde pērk debitoru parādus, kas jāmaksā energoefektivitātes pakalpojumu sniedzēja klientam, tādējādi pārstrukturējot sākotnējo finansēšanas struktūru, kas varētu būt nodrošināta ar energoefektivitātes pakalpojuma sniedzēja naudas plūsmu, kredīta vai līzingu finansējumu, vai citiem finanšu līdzekļiem.