eceee workshop RECAP: Deep Renovation of Building Portfolios – Implementation models for acceleration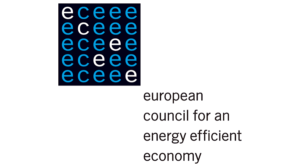 The eceee Summer Study is a hallmark event in the energy efficiency finance calendar so REFINE partners were delighted to host an expert workshop bringing together key stakeholders including financial institutions and energy efficiency service providers to focus on Deep Renovation of Building Portfolios and how the implementation of this crucial climate action can be accelerated.
According to the European Commission building renovation or 'retrofitting' of "both public and private buildings is an essential action, and has been singled out in the European Green Deal as a key initiative to drive energy efficiency in the sector and deliver on objectives."  Decarbonisation requires a significant acceleration of investments into the building stock: more and better renovation projects have to be implemented. Against this background, public and private building owners with large portfolios experience financial and staff-related resource limitations. Based on the long-term experience gained from the energy efficiency service business, the workshop discussed, in detail, the implementation models that help portfolio owners overcome these limitations and was substantiated by a specific case study on public buildings in Austria.
The workshop opened with an introduction to the challenge of decarbonising building portfolios including a problem-solution approach to defining the various barriers for public and private building owners followed by the conceptual approaches developed by the REFINE project to 'get the job done' when it comes building renovation. This was followed by a comprehensive case study that offered an expert view by portfolio manager 'Energetic Solutions' of climate-neutral administration for public building renovation in Styria, Austria which included a brief introduction to ELENA as well as cashflow and financing models.
The time to learn from one another to (1) build your green portfolio and (2) reach net zero within the EU's ambitious climate targets has never been more important.
If you missed the workshop, you can recap on the presentation linked below. It's of particular interest to ESCOs, financial institutions with a focus on green financing, facilitation service providers in the EES market and EE policy makers.
Presentation: Deep Renovation of Building Portfolios – Implementation Models for Acceleration 
For more information, please visit our website where you can subscribe to our project newsletter or contact info@refineproject.eu