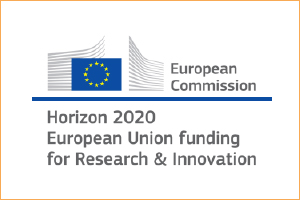 Horizon 2020 is the biggest EU Research and Innovation programme ever with nearly 80 billion euro in funding available over 7 years (2014 to 2020). This is in addition to the private investment which has been attracted to projects of a high standard.
H2020 has successfully achieved breakthroughs in research and has recognised the innovation potential in hundreds of new technologies.
By coupling research and innovation, Horizon 2020 is helping to develop a European innovation Union with its emphasis on excellent science, industrial leadership and tackling societal challenges.
The goal is to ensure Europe produces world-class science, removes barriers to innovation and makes it easier for the public and private sectors to work together in delivering new technologies.
Horizon Europe – the next research and innovation framework supported by the European Union is worth an ambitious 100 billion euro and will be launched January 1st 2021.
For more information visit https://ec.europa.eu/info/horizon-europe-next-research-and-innovation-framework-programme_en#proposal