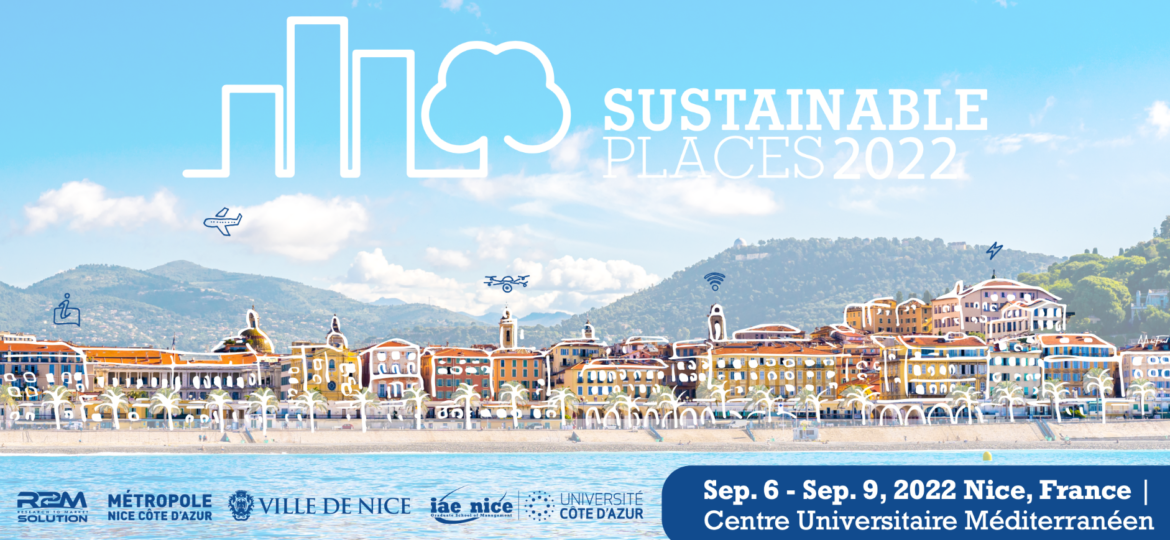 refine is going to the sustainable Places conference 2022
When: Thursday, September 8th, 14:00 CET
Where: Université Côte d'Azur, Nice, France (hybrid event, online attendance possible) 
Register for the conference here
The REFINE project is going to the 10th annual Sustainable Places Conference, 2022 which will take place in Nice, France. Our partners in the Czech Republic, SEVEn, the energy efficiency center will present at the Smart Buildings Paper session on day three, Thursday 8th September at 2pm (CET). Titled "Refinancing of Czech Energy Performance Contracting projects: a best practice example to support energy efficiency services market", their presentation will give an overview of the REFINE tools and resources for refinancing using a best practice example from the Czech EES market.
Each year, Sustainable Places features topics that are shaping how we think about buildings and the built environment. In 2022, the scope of the conference underlines the importance, now more than ever before, of addressing our buildings and the built environment (at the building, district and urban scale) to include our transport and energy infrastructures in the quest to meet Europe's sustainability targets and climate change objectives. Renowned for bringing together cutting-edge research from Horizon Europe projects, we encourage you to join us in the collective EU-wide discussion to make our homes, workplaces, transport and public spaces more sustainable.
The scope of Sustainable Places is captured directly in its name. It involves designing, building and retrofitting the places we live and work in a more sustainable way.
More information and the workshop agenda are available here. You can keep up to date with REFINE by signing up for our newsletter and following our social media channels on Twitter and LinkedIn.