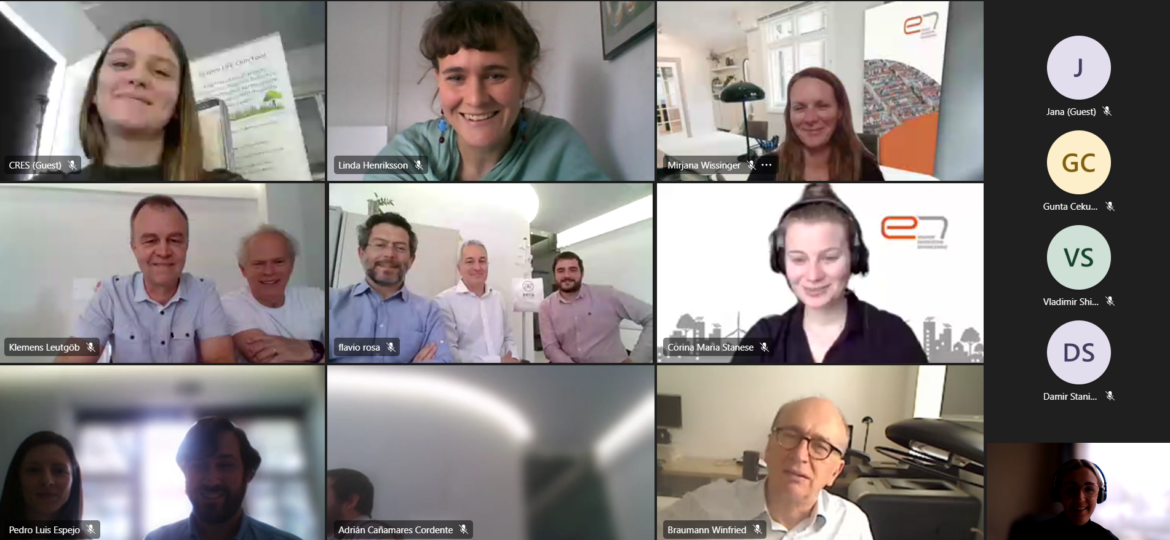 fourth REFINE consortium meeting: may 2022
The fourth REFINE project consortium meeting took place in a hybrid format in the Greek capital of Athens from the 12th – 13th May. Hosted by our partners there, CRES (The Centre for Renewable Energy Sources and Saving), the meeting was attended by all members of the consortium where key actions to date and next steps were outlined and discussed.
Almost two years into the project and highlighted at the meeting, the REFINE tools and methodologies for refinancing are being implemented and tested through real-life pilot applications with ESCOs and financial institutions across partner countries including Austria, Croatia and Czechia. With work already ongoing, this is providing valuable feedback on the use of the REFINE toolbox and forthcoming tangible results.
Additionally, partners discussed the delivery of the refinancing method to the industry following EU-wide market following extensive case study research and analysis. Concluding, the REFINE user guide to refinancing will be available through interactive eLearning modules and an eBook both delivering an in-depth training into the use of the refinancing method, targeted for energy efficiency service providers and financial institutions. With the final touches being added, these resources will become available through our knowledge centre shortly.  Collectively, the REFINE method will help simplify and streamline the refinancing process for energy efficiency projects.
With the project working full speed ahead in a bid to transform and improve energy efficiency investment in Europe, here's an overview of the refinancing process and what it means for ESCOs and Financial Institutions:
Refinancing Video Introduction
What does REFINE mean for you?
Sign up for our newsletter to receive the latest updates or follow us on Twitter & LinkedIn
More information about REFINE: https://refineproject.eu
Contact us: info@refineproject.eu
Media Queries: ldaly@carrcommunications.ie