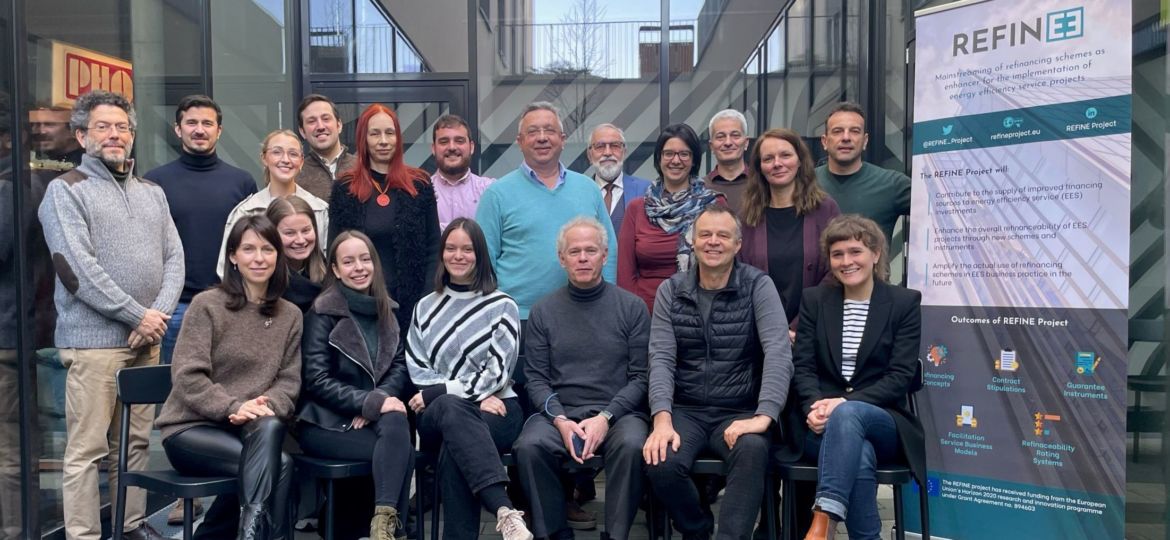 7th REFINE consortium meeting: march 2023
Vienna, Austria
The seventh REFINE project consortium meeting took place in the Austrian capital of Vienna from the 1st-2nd of March. Hosted by project coordinators, e7 energy innovation and engineering, the meeting was attended by all members of the consortium where key actions to date and next steps were outlined and discussed. Partners were also delighted to have the REFINE project officer from CINEA in attendance to share who shared their valuable insights.
As REFINE enters its final months and looks ahead to its finish line in May, the discussion between partners focused on the project's pilot applications which tested and validated the project's tools and methodologies for refinancing. These evaluations took place with real-life ESCOs and financial institutions across partner countries including Austria, Croatia, the Czech Republic and Greece. Now that the applications had commenced, partners were able to finalise and agree on their individual findings and synergies which will be consolidated into a comprehensive report for the European energy efficiency market.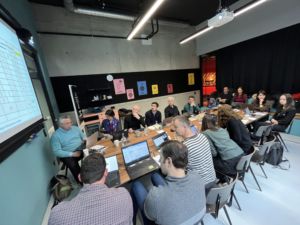 Additionally, partners took part in a workshop to focus on the delivery of the project's refinancing tools and concepts to European ESCOs, financial institutions and the wider EU industry. This led to some interesting points and helped solidify the project's pathway to the market and ensure its key stakeholders and beyond can benefit from the REFINE solutions in the most efficient way possible.
Finally, partner's also discussed the final training materials that the project will provide via the REFINE knowledge centre. Currently, the centre hosts a comprehensive guide including training modules with videos and translated materials on the key topics from REFINE's research and tools including Energy Performance Contracting and an overview of the market. Targeted for energy efficiency service providers and financial institutions, this is supplemented by an interactive eBook covering the refinancing method, the second edition of the eBook will be available through the REFINE knowledge centre soon shortly. Collectively, the REFINE tools and training materials will help simplify and streamline the refinancing process for energy efficiency projects.
Partners closed the meeting by putting the final touches on their plans for the REFINE final event which took place at European Energy Efficiency Conference at the World Sustainable Energy Days in Wels, Austria.
Sign up for our newsletter to receive the latest updates or follow us on Twitter & LinkedIn
More information about REFINE: https://refineproject.eu
Contact us: info@refineproject.eu