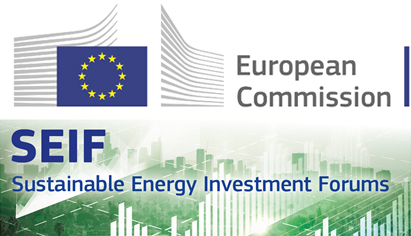 SEIF: Sustainable Energy Investment Forums
REFINE Coordinator, Klemens Leutgöb of e7 energy innovation and engineering (Austria) presented some key lessons of the project to date with a focus on guarantee instruments and refinancing methods for the energy efficiency market.
The Sustainable Energy Investment Forums aim to boost large-scale investment and financing for energy efficiency at the national level. By showcasing best practice across the EU in developing sustainable energy investment projects and programmes. Its events and national roundtables create a dialogue between public authorities, the financial sector and other key stakeholders involved in delivering sustainable energy investments.
It is also an opportunity for public and private experts with influence over sustainable energy finance in their countries to connect.
You can download the full REFINE presentation here.
More information is available across the REFINE website. You can keep up to date with REFINE by signing up for our newsletter and following our social media channels on Twitter and LinkedIn.