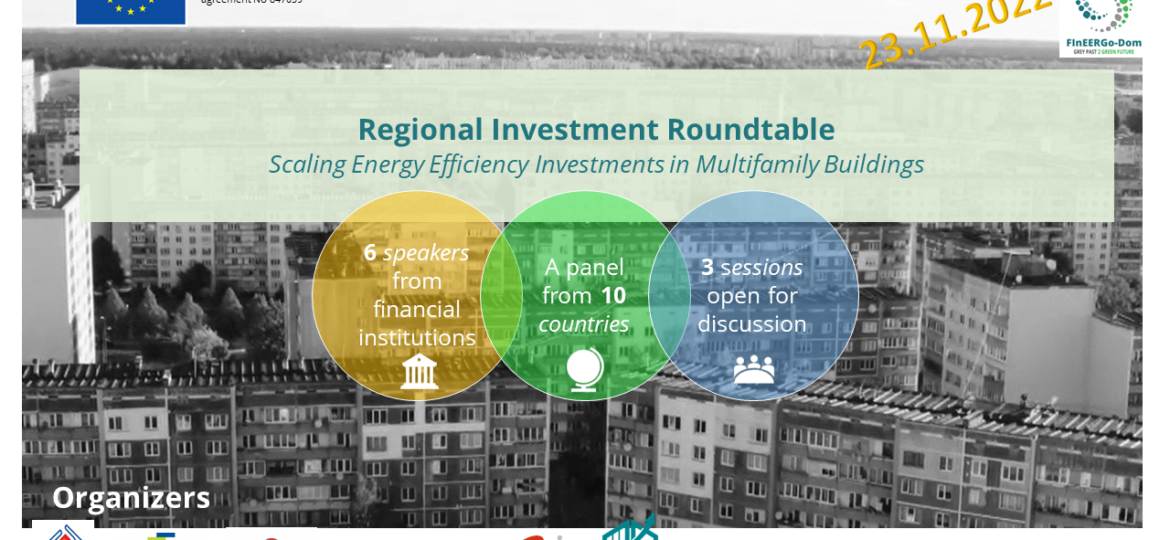 REFINE at the FinEERGo-Dom Regional Investment Roundtable
The REFINE project recently attended the Regional Investment Roundtable hosted by the FinEERGo-Dom project in Sofia (Bulgaria). FinEERGo-Dom is a 4-year project that refines and implements guaranteed financing schemes for energy efficiency and renewable energy in deep renovations of buildings in Poland, Austria, Slovakia, Romania, and Bulgaria.
Successful practices, business models and instruments that enable deep renovation in multifamily buildings were at the centre of the discussions on the day. Speakers presented recent and upcoming developments in Energy Performance Contracting (EnPC) markets and regulations across Europe.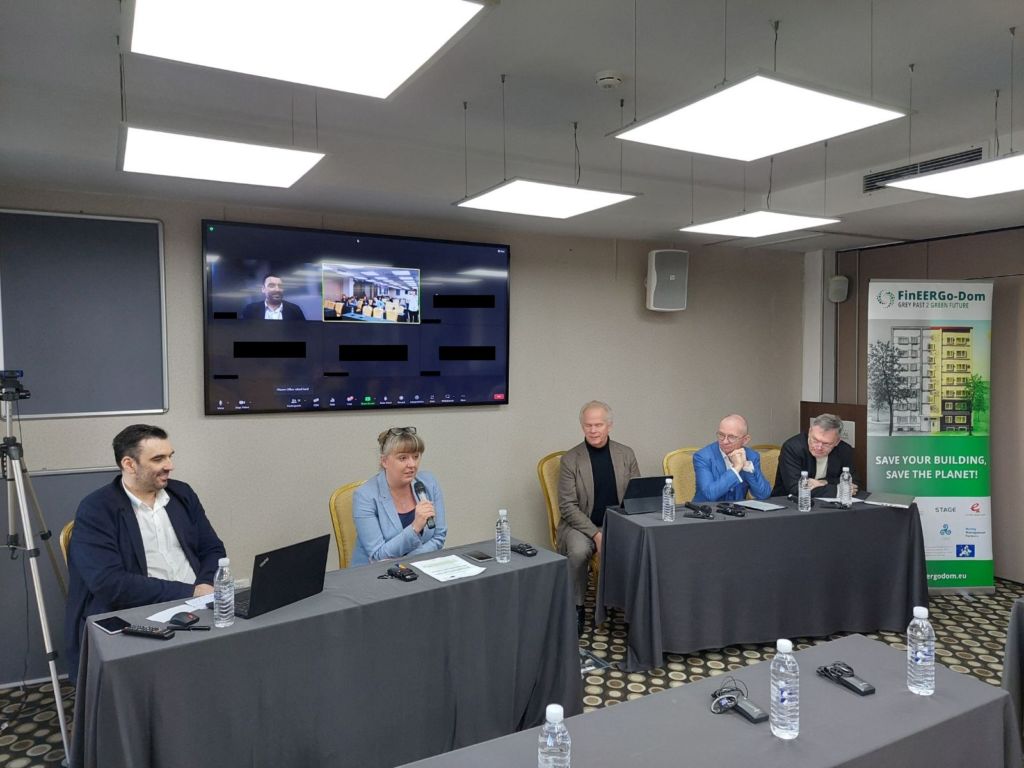 On behalf of the REFINE project, Ms. Jana Szomolányiová (SEVEn) and Mr. Jaroslav Maroušek (SEVEn) presented a big-ticket EnPC from the Czech Republic that blends financial resources from a grant provider and financial institution. To view their full presentation click here. 
Other presentations included the operation of the LABEEF model in Latvia, the Bulgarian Decarbonization Fund, North Macedonian Energy Efficiency Fund, and the "Renovation with guaranteed savings" program in Poland.
To find out more about this topic in the Czech Republic, visit the REFINE publications and blog.