Welcome to Issue 2 of the REFINE newsletter!
This second edition will update you on what's been happening in the REFINE over the past few months including the latest research findings, publications, various blogs, workshops and events. Finally, we offer a window into what's next for the project in 2022.
REFINE is a H2020 EU-funded project that aims to improve the supply of sufficient and attractive financing sources for energy efficiency investments and mainstream refinancing instruments for future energy efficiency projects across Europe. Within this scope, it seeks to create new business opportunities for financial institutions by establishing well-structured refinancing schemes for Energy Efficiency Services (EES) practices.
REFINE partners have identified a large market potential for sustainable finance in the energy efficiency field that is just waiting for a smart way to be instrumentalized. In-depth research and market analysis carried out earlier within the project have shown the advantages brought by refinancing schemes. Over time, REFINE will cooperate with key stakeholders including financial institutions, EES providers, market facilitators and guarantee funds, using their knowledge and expertise to support anyone who is interested in growing within this business area.
We encourage you to share this newsletter with colleagues who might be interested, new subscriptions can be made through our website.
To keep up to date with all things REFINE, follow our Twitter: @REFINE_Project & LinkedIn
Kind regards,
The REFINE Team

REFINE hosted an online stakeholder workshop in early November bringing together key stakeholders in the energy efficiency and finance sectors across Europe. It was a successful, well attended event, followed by insightful discussions that will inform the project's outputs for their core audiences.
Partners presented best practices, examples and core concepts developed in the project, including rating systems and contract templates as well as the practical application of refinancing and its link to green financing.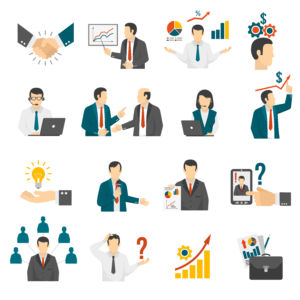 Our website hosts a selection of publications by REFINE project partners which highlight the progress of the project and define the challenges and opportunities faced for the refinancing of energy efficiency service projects across Europe.
Find out how refinancing schemes can become a great market booster for energy efficiency financing from our latest published piece for the eceee Summer Study. Other publications are listed below.
Refinancing of Energy Efficiency Services
There exists a general consensus among experts that large potentials of costefficient energy efficiency (EE) investment are currently untapped. Furthermore, these potentials are steadily expanding due to technological innovation. However, limited access to financial resources – although not the only barrier – represents a serious restriction for the implementation of energy efficiency measures. From the client's perspective, the most important issue is to stay within credit limits.
Case Studies on Existing Refinancing Instruments for Energy Efficiency Services
The objective of this report is to perform a thorough analysis of best practices in refinancing instruments for energy efficiency service (EES) in four REFINE project partner countries: Austria, the Czech Republic, Belgium and Latvia. The case studies will serve as model examples for the further development of the refinancing instrument concepts suitable for other EU countries. A structured description of each case study provides uniformity and comparability of the refinancing schemes.
Refinancing Market Assessment Report
This report has been developed as part of the REFINE project (Mainstreaming of refinancing schemes as enhancer for the implementation of energy efficiency service projects). The project, supported by the European Horizon 2020 programme, aims to contribute to the supply of sufficient and attractive financing sources to EEI (Energy Efficiency Improvement) investments through the enhancement of refinancing schemes which are important amplifiers of the market growth.
Article – Sale of receivables provides financing for most EPC projects in the Czech Republic
Sale of receivables is the most common method of financing Energy Performance Contracting (EPC) projects in the Czech Republic, which makes it different from other EU countries. This method has been used to fund most public sector EPC projects completed since 2005, although it has been used only rarely in the private sector. Previously, the prevailing procedure consisted in the EPC provider taking out a short-term operating loan for the purchase of technological equipment and subsequently repaying it by selling receivables.
Our blogs discuss some of the project's key findings as well as current industry trends. A selection is outlined below, read on to find out how we can drive investment in energy efficiency projects forward and how it's a crucial element to creating a more climate-neutral Europe for all.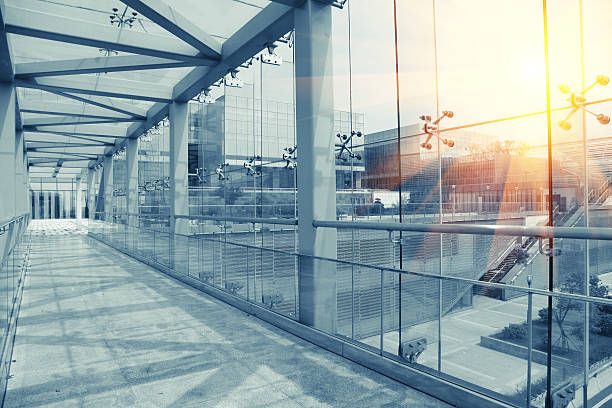 No one size fits all so our project partners aim to publish news from the energy efficiency and finance sectors that address the audience within their domestic countries. Click on the text below to see the latest updates from our partners in the Czech Republic and Croatia.
Pilot Applications
The REFINE Project will conduct a number of pilot applications over its lifetime to implement the instruments and tools developed in the project in real-life energy efficiency services projects. Up to 42 pilot applications are foreseen ensuring a wide range of projects is included in the testing.
We have received a number of expressions from EES providers and financial institutions willing to test the developed tools and services, with a number of pilot applications still to be identified in each country.
For each partner country and project, the most suitable refinancing instrument concepts and tools will be selected for pilot applications
If your organisation would be interested in participating please contact: info@refineproject.eu
REFINE Training Modules
Beginning in February 2022 we plan on releasing a collection of training modules as part of the REFINE knowledge centre. The aim of the training sessions is to increase awareness about the positive impact of refinancing schemes on the financial feasibility of energy efficiency investment among ESCO providers and financial institutions, as well as amplifying the actual use of refinancing schemes in EES business practice.
The content will focus on EES providers covering the specifics of EES and markets, as well as the benefits of refinancing instruments, tools and services with respect to implementation, involved parties, cost structure, risk coverage and legal and financial implications.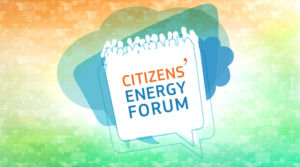 Citizen's Energy Forum
Wednesday 8th – Thursday 9th December
The European Commission is organising the 2021 edition of the Citizen's energy forum as a "hybrid" event in the framework of the Conference of the future of Europe. Content-wise, Day 1 will take place in the context of the Fit-For-55 package, the upcoming Gas Decarbonisation package, and recent price hikes. The plenary session will look at immediate and structural measures to protect vulnerable customers against price hikes, as well as consumer trends in an increasingly decarbonised, digitalised and integrated energy system. Day 2 will provide behavioral insights on what makes citizens tick, and share hands-on advice and inspirational examples on how one can decarbonise their energy lifestyle and find the most suitable offer on the energy market. Register here…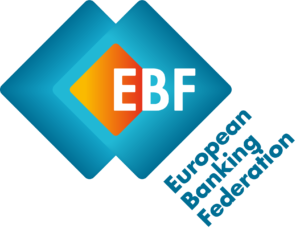 Are Europe's Capital Market's ready for the Future? (EBF Online Event)
Monday 6th December
More than a year after the adoption of the European Commission's Capital Markets Union (CMU) action plan and explore case studies and best practices that demonstrate how capital markets are financing sustainable and digital transformations around the world. You can hear from the banking sector representatives, global and European policymakers and other experts who will outline what's needed to unlock the well-functioning and integrated capital markets able to support Europe's twin transition. 
Register Here
…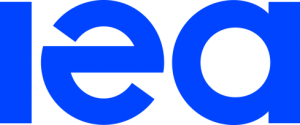 Energy Efficiency 2021 (Report)
Energy Efficiency 2021 is the IEA's annual update on global developments in energy efficiency. This year's edition explores recent trends in energy efficiency markets at the economy-wide and sectoral levels, including developments in policy and investment. In addition, the report analyses recent trends in digital innovation, examining how digitalisation is expanding the scale and scope of energy efficiency markets and how business models are evolving to take advantage of these opportunities. 
Read it here…